Spring Valley, CA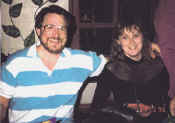 I am DEBBY and this is my wonderful husband TOM.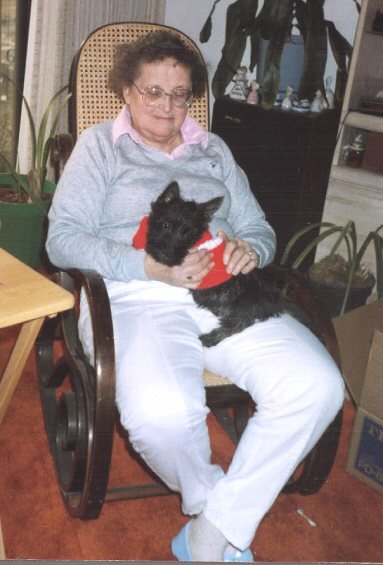 We have been in business since 1991 and have enjoyed all the people and pups we have met. We no longer have pups. We only do special order for pups and they must be pre-paid with half down. We are opening our home to any lost or unwanted Shiba Inus. If you have one or know of one that is in need of a home please call or E-Mail me and we will come get the Shiba or arrange for pick up. We have 3 of our own and love them dearly, but we know they are not for everyone. We will also help with other unwanted pets. We will take in unwanted pets and find new homes for them. Please email us if you are in need of help with a pet.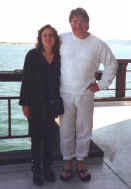 The pups and dogs at the top are some of our own pets. We had a very bad experience when we purchased our first Malamute, NASH, from what is called a BACKYARD BREEDER.That is someone who thinks they know how to breed dogs but does not know how to give the proper care to the Mom and Pups to keep them healthy. Nash had cancer at the age of 4 months and hundreds of dollars later we had a puppy that was only expected to live about 18 months. We were never given his AKC papers and the breeder would not call us back after we left the message about his cancer !!

We decided we did not want anyone to have to go through an experience like that, so we formed PUPS ARE US. We only have the healthiest and most well cared for pups. We make sure the new parent (owner) is well informed about their new pet and encourage them to call us for any questions. We also have a WRITTEN RETURN POLICY. You can return a pup for ANY reason at any time and receive either a FULL or PARTIAL refund depending on the age of the pup. (The first 4 months is a FULL refund, 5 months to 7 months we deduct $50 for readvertising, and over 8 months is a refund of HALF the purchase price.)
We have five breeders that we work with so we are sure we have happy healthy pups. The pups are well cared for. They are given all the proper shots and dewormings they need to be HAPPY HEALTHY PUPS. We give a written HEALTH AGREEMENT with each pup. The guarantee says that we cover anything normal that comes up the first 30 days and 3 years for anything Congenital. We check the PEDIGREES to be sure we don't have alot of inbreeding which can cause problems later in the pups life.( Keep in mind that some inbreeding is used to preserve the good breed traits. We try to limit that to only once in the pedigree or not at all)
We give you a packet with LOTS & LOTS of information in it about your new pup. Some of this information you can get on the TIPS for DOGS & PUPPY page.

With great sadness to us "Nash" died on May 24, 2002 but he was always a HAPPY DOG thanks to some very good Veterinarians when he was alive.

He will be greatly missed.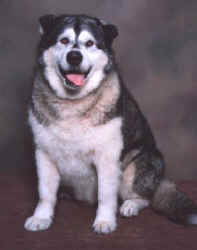 Nashoba Sakima "NASH" Aug.1989 to May 24, 2002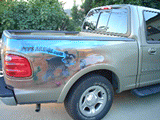 HOME, BREEDS PHOTO ALBUM, DOG TIPS
PUPS FOR SALE, SCREEN SAVERS, LINKS PET SUPPLIES Pet Talk